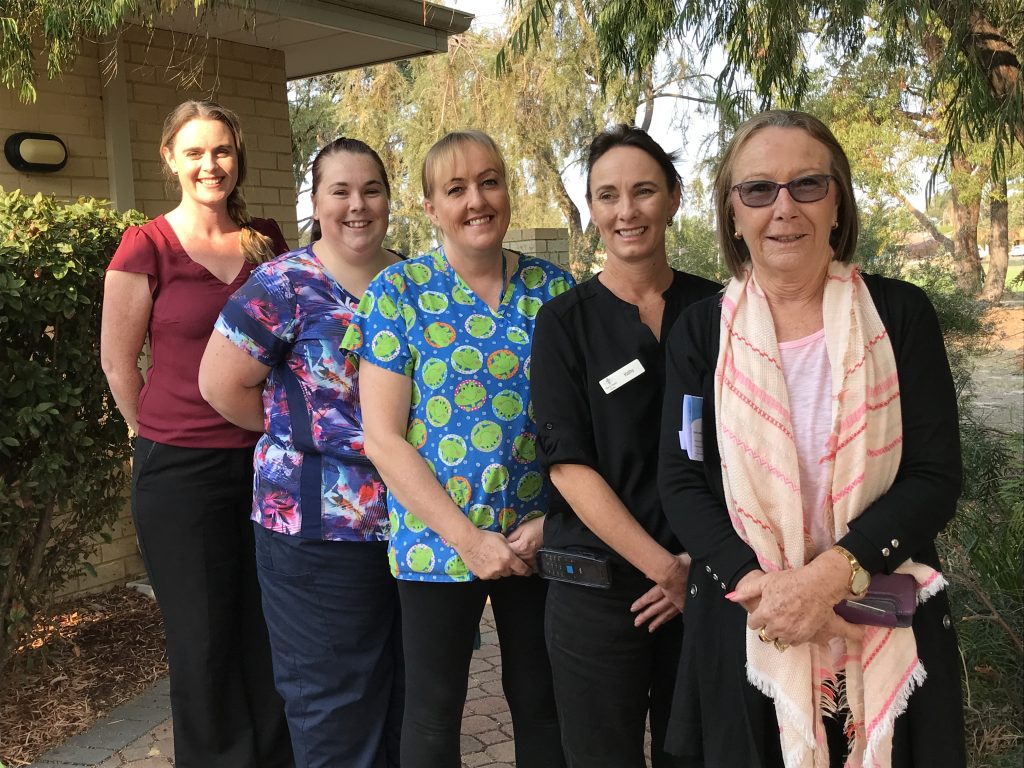 International Nurses Day is being hailed as a time to celebrate kindness and care at Mercy Place Mandurah, as both staff and residents take the time to thank the 15 nurses who care for seniors at the home.
The team of Registered and Enrolled Nurses range in age from 21 to 61 years of age – and have countless decades of nursing experience between them, making residents at the not-for-profit home in particularly safe hands.
And in a turn of events, on the day itself – which is celebrated around the world on May 12, the anniversary of Florence Nightingale's birth – Mercy Place Mandurah residents are planning on repaying the care they receive year-round by recognising the team of nurses during a special lunchtime celebration.
Mercy Place Mandurah Service Manager, Christina Venables, says International Nurses' Day provides an important opportunity to celebrate nursing as a profession, and that residents were particularly keen to acknowledge the professionalism and care they receive from nursing staff next Saturday.
"At Mercy Place Mandurah our residents' health and wellbeing is our biggest priority, and this year our seniors wanted to focus their attention on our amazing nursing staff, while recognising their kindness and also acknowledging the work they do," says Ms Venables.
"Mercy Health is very fortunate to have a wonderful team of dedicated and professional nurses here in Mandurah, and we think Florence Nightingale's birthday is the perfect time to acknowledge all of our 15 nurses and thank them for their dedication and levels of care, which are second to none."
Download full media release

( PDF, 278.6K )
Last reviewed May 10, 2018.