Mercy Health Strategic Framework
Mercy Health Strategic Plan 2018-22
In 2018 Mercy Health adopted a new strategic framework, which articulates our direction for the next four years. The Mercy Health Strategic Framework 2018-22 recognises the foundation on which we are built and our contemporary influences. It also describes the context in which we operate. Importantly, the framework provides us with a clear and succinct mission for our work: bringing God's Mercy to those in need.
Download

latest edition of Mercy Health Strategic Plan 2018-22

(PDF, 3.0M)
Health Services Reconciliation Action Plan
Annual reports
Mercy Hospitals Victoria Ltd Report of Operations 2020/21
Our Report of Operations gives our community an overview of our health services' performance during the past financial year, and an insight into the many programs and initiatives that support us to 'care first'.
Download

latest edition of

(PDF, 4.1M)
​Previous editions of Annual reports
Care first — Quality Account reports
Care first: Quality Account for our health services 2019/20
Our care first reports offer the communities we serve, and our partners, a snapshot of the work we have done this year to improve our safe, high-quality and inclusive care. The Care First report also serves as our Quality Account, an annual reporting requirement for Safer Care Victoria.
View

online
​Previous editions of Care first — Quality Account reports
Accessibility Action Plan
2019-2022 Accessibility Action Plan
The inaugural Mercy Health Accessibility Action Plan provides our organisation with clear and measurable deliverables to support all people with disability who choose to work for us or who access our services. The plan focuses on supporting employment opportunities, providing accessible physical environments and enhancing the care we provide.
Download

latest edition of 2019-2022 Accessibility Action Plan

(PDF, 2.0M)
Caring for people and planet
Last reviewed November 3, 2017.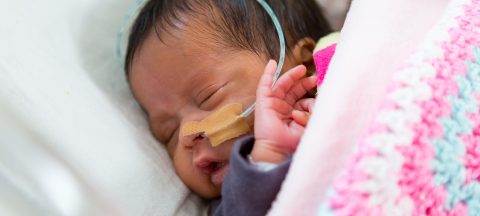 Donate to the Mercy Health Foundation
You can help support Mercy Health initiatives such as the Mercy Health Breastmilk Bank, our Urgent Need Appeal, and research that improves health outcomes for people in need.
Donate to the Mercy Health Foundation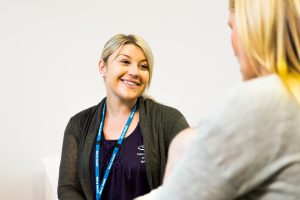 Providing feedback
We value feedback from the people we care for, including from your families, friends, carers, and the broader community. Find out how to register a concern, complaint or compliment, or make a suggestion for improvement at Mercy Health.
Providing feedback
Latest news
Read the latest from Mercy Health, including what we're doing in the community, information on general health developments, and other news from around our organisation.
Latest news