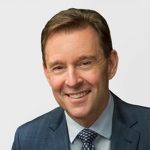 Adjunct Professor Stephen Cornelissen BN, MHA, GradCert Lead&Cath Cult, PGDip Strat&Inn (Oxf), FAICD
Title:

Group Chief Executive Officer
"I want to encourage leadership at every level of our organisation. Catherine McAuley founded the Sisters of Mercy favouring leadership that responded to the needs of local communities. She encouraged people to lead and fostered growth by giving people autonomy. Every person at Mercy Health is invited to take the lead, to grow and to contribute to our mission."
Stephen is an experienced healthcare executive who assumed the role of Group Chief Executive Officer, Mercy Health on 1 July 2011.
During Stephen's tenure, Mercy Health has grown to one of Australia's top 70 private companies, providing health, aged and home care services in Victoria, New South Wales, Queensland, Western Australia and the Australian Capital Territory.
Stephen is committed to, and passionate about, providing and advancing relevant and sustainable models of care and support, particularly for those who are disadvantaged or facing adversity. For his commitment to advancing the health and aged care sector, Stephen holds an Adjunct Professor title with the Australian Catholic University and is a Pay Equity Ambassador with the Workplace Gender Equity Agency.
Prior to joining Mercy Health, Stephen held several senior executive roles in New Zealand and South Australia, having worked at provider and state policy and funding levels of the health system.
Stephen is a Non-Executive Director of Aged & Community Services Australia (ACSA), Paramedics Australasia (Community Director) and the Global Ageing Network (formerly IASHA).
Stephen has academic qualifications from a number of universities in Australia and the University of Oxford, and with graduate qualifications is a Fellow of the Australian Institute of Company Directors. In 2016, The CEO Magazine awarded Stephen CEO of the Year and Health & Pharmaceuticals Executive of the Year.
for Adjunct Professor Stephen Cornelissen BN, MHA, GradCert Lead&Cath Cult, PGDip Strat&Inn (Oxf), FAICD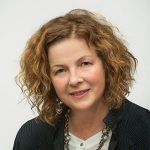 Adjunct Professor Sharon Donovan BN, Mid Cert, MBA, GAICD
Title:

Executive Director, Nursing, Midwifery and Aged Care Clinical Practice
"We focus on establishing a culture of care which aligns expert clinical care with compassion and empathy and the need to be present with each person in their human experience – every person, every time".
Sharon was appointed to Mercy Health - Health Services in February 2018 as Executive Director Nursing and Midwifery for the public hospitals in Victoria and NSW. In 2019, her role was expanded to provide clinical practice and professional leadership in Mercy Aged Care Services.
Sharon has more than 20 years' experience at executive level in public and private health services including Ballarat Health Services, Alfred Health and Epworth Healthcare. She has also had experience as CEO in a large multi-site aged care business. Sharon has expertise in clinical and corporate governance, clinical and corporate risk management, university partnership development, change management and process redesign. She has a strong interest in improving the patient/resident experience and in supporting nursing and midwifery leadership to deliver this experience.
Sharon is a Registered Nurse and Registered Midwife with a Bachelor of Nursing, Postgraduate Midwifery certificate and a Masters of Business Administration specialising in human resource management. She is a member of the Australian Institute of Company Directors, has received awards for leadership and has public and private Board experience.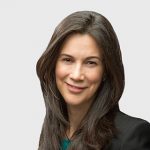 Ms Clare Grieveson BSc (Hons) (Lond), MHSM, GradCert Lead&Cath Cult, AFACHSM, GAICD
Title:

Executive Director, Quality, Safety and Innovation
"I think innovation is about having a big vision but taking little steps and implementing small innovations, every day, every week and every month to get there. Each time we humbly implement a small innovation we make things a little bit better and it brings us a little bit closer to achieving our grand aspiration."
Clare assumed the role of Executive Director Quality, Safety and Innovation in February 2014. She is responsible for the overall leadership and direction of consumer experience, service improvement, work health and safety, WorkCover, emergency management, business continuity planning, quality compliance and quality improvement for Mercy Health. Clare has a clinical background in speech pathology and 25 years' experience in the health industry, including senior management roles at Monash Health and service planning and performance roles at the Victorian Department of Health and Human Services. She is an Associate Fellow of the Australasian College of Health Service Management and Graduate of the Australian Institute of Company Directors. She is a Board Director of Assisi Centre Aged Care and a member of the Board Finance and Risk Management Committee at McAuley Community Services for Women.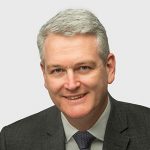 Mr James Lye B Bus (Communication), AAICD
Title:

Executive Director, Marketing, Communications and Stakeholder Relations
"Our Mercy heritage is one of personal compassion and hospitality leading the creation of great public value. It reminds us that people and their unique stories must be at the heart of our actions."
James joined Mercy Health in 2016 after 20 years in senior positions in government and in corporate and not-for-profit organisations across aged care, education, mining and resources, marketing and professional services.
As a senior government adviser, James has held portfolios including health, mental health, education and early childhood development, child protection, housing, ICT and biotechnology, emergency management and youth justice. He has been a member of the national government advisory team for a top tier professional services firm. He is an Executive Fellow of the Australian and New Zealand School of Government.
James provides leadership to Mercy Health on government and public policy engagement, stakeholder relations, marketing, communications and media.
James has a special interest in the role of creativity and design in strategy and public policy.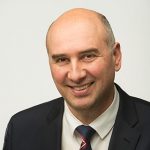 Mr Dmitri Mirvis BSc
Title:

Chief Information Officer
"I am grateful for working in an environment that facilitates the opening of one's mind; to have room to create innovation from an IT/technology base"
Dmitri commenced as Chief Information Officer with Mercy Health in 2012. Dmitri is responsible for the leadership and direction of the Information and Communications Technology department for Mercy Health, overseeing and developing key strategic and transformational programs for the organisation.
Dmitri has more than 26 years' experience in the IT industry including 14 years in senior positions with multinational organisations based in Asia and Australia. Dmitri has significant experience leading IT strategy, planning and business and has held senior roles at Standard Chartered Bank and global commodities trading and supply chain business Noble Group.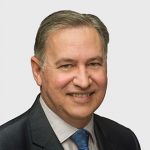 Mr Matthew Posar BBus, Grad Diploma (Investment), CA
Title:

Chief Financial Officer
"Catherine McAuley reminds us of the importance of stewardship when she says: 'Since there is very little good can be accomplished, or evil avoided, without the aid of money, we must look after it in small as well as in great matters'"
Matthew assumed the role of Chief Financial Officer at Mercy Health in June 2018. His role involves oversight and direction of the finance and business services function of the organisation.
An accomplished senior Executive with considerable CFO and CEO experience, Matthew has a strong commercial background and demonstrated executive experience in ASX listed, private equity-backed companies and not-for-profit organisations. He has leadership experience in the fields of professional services, mining and health.
Prior to joining Mercy Health, Matthew was CFO and Head of Corporate Services of headspace, the National Youth Mental Health Foundation, from 2012 to January 2018. In addition to his CFO role, he also was the headspace Interim CEO from June 2016 to February 2017.
Matthew has a proven track record in delivering successful commercial and strategic outcomes, with expertise in all aspects of finance including accounting, treasury, government funding, and risk management.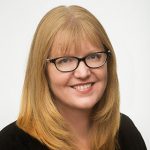 Ms Jenny Smith BComp (CompSci, InfoSys, Acctg), CPA, MBA, GAICD
Title:

Executive Director, Strategy, Planning and Major Projects
"We are living through an era of rapidly changing regulatory environments and customer expectations. Changing the way we do things will require innovation and teamwork."
Jenny commenced with Mercy Health in October 2009 and has held a number of senior positions in both finance and strategy. Jenny was appointed as Executive Director Strategy, Planning & Major Projects in February 2018. Jenny is focused on 'future beds', providing oversight for strategy, service planning, capital development, commissioning and group property. With an ambitious growth agenda and a drive for excellence, Mercy Health is actively expanding and developing our future service offerings.
Jenny has more than 20 years' experience working across a number of industries including mining and resources, media, airlines, telecommunications, financial services and consulting.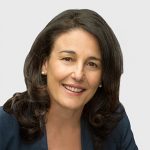 Ms Julia Trimboli MA (Th), M Sc (Bioethics)
Title:

Executive Director, Leadership and Mission
"Catherine McAuley reminds us of the importance of respect when she says: Our mutual respect and charity is to be cordial; now cordial signifies something that revives, invigorates and warms. So, may the value of Respect at Mercy Health continue to revive, invigorate and warm the lives of us all."
Julia was appointed to the position of Executive Director Leadership and Mission in June 2015 and is responsible for guiding Mercy Health's leadership team in empowering our mission.
Julia also brings extensive experience in mission leadership roles, which includes Catholic Health Australia, Calvary Community Care and most recently, Cabrini Health. Julia has a deep commitment to, and sound knowledge of, Catholic health provision and what that means for mission from community, public and private health perspectives.
Julia is Executive Sponsor for the Board Ethics Committee and the Senior Management Environment Committee, and chairs the Voluntary Assisted Dying Working Party. She is a member of many external committees including the Catholic Health Australia Voluntary Assisted Dying Implementation Taskforce and the Catholic Health Australia Mission Identity Committee. Julia provides guidance and leadership on mission and formation for the Mercy Health Board, Executive and senior leaders.
Last reviewed February 21, 2018.