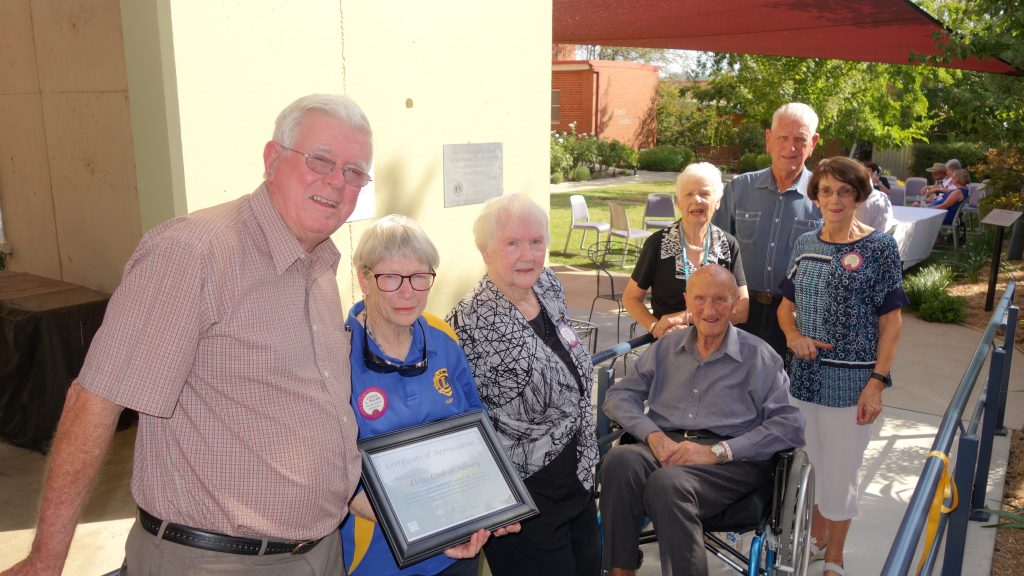 Alma's Garden at Mercy Health Albury is more accessible to patients and their families following the official opening of an access ramp on Wednesday 11 April 2018.
Alma's Garden, named after passionate volunteer Alma Hartley, opened as part of Mercy Health Albury's 70th birthday celebrations in 2015.
"The garden was created for palliative care patients and their families in particular," Mercy Health Albury Director of Nursing Christine Arnold explained.
"The tranquil setting allows patients to take some time out of their room to enjoy nature and some fresh air close to medical support."
The final stage of the five-year garden project, which was built in the large courtyard behind Mercy Health Albury, is the completion of the access ramp.
The access ramp was made possible thanks to the generosity of the Rotary Club of Albury West and the Albury Lions Club who donated $20,000.
"We are extremely grateful for the ongoing commitment and support by these two local clubs to Mercy Health Albury," Ms Arnold said.
"Donations such as these allow us to enhance our patient experience and service delivery."
"The ramp will allow safe access to Alma's Garden, especially for our patients who are no longer able to walk and are confined to a bed or a wheelchair."
Download full media release

( PDF, 196.3K )