Mercy Palliative Care Registered Nurse Anthony Evangelista has no hesitation in declaring his job as fulfilling and full of positives.
Prior to joining Mercy Health 18 months ago, his 10 years of experience included working as an Intensive Care Unit nurse at Philippine General Hospital, and for a further five years, he worked in aged care, also in Manila.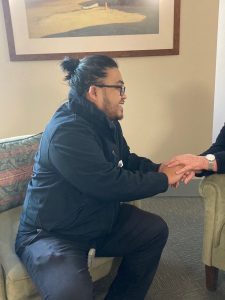 "To be frank, working in palliative care, I have never felt happier in a role," Anthony says.
"Of course there is sadness when a patient passes and that occurs often.
"However, if the palliative care is managed well and the wishes of a family are followed, there is a sense of fulfillment and peace when a life ends," Anthony adds.
He also takes pride in being a part of a team that contributes to Victoria's largest provider of community-based palliative care.
Seventy staff and a further 50 volunteers visit as many as 600 patients in their own homes across seven local government areas in Melbourne's West.
Mercy Health also supports patients in the Gabrielle Jennings Centre at Werribee Mercy Hospital (WMH).
Staff are always available to visit other wards within WMH if palliative care services are required.
According to Anthony, he can make as many as five visits a day and, towards the end of a shift, may find himself making follow-up phone calls as well.
"Situations are always different but if we communicate well with families, I find that virtually every step brings a positive outcome.
"Essentially our role is to provide guidance and support to help families keep their loved one at home," he said.
Anthony shared his thoughts and experiences at the beginning of National Palliative Care Week, which is an opportunity for Mercy Health to reflect on the wonderful relationships which develop between patients, families and staff.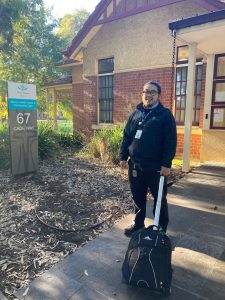 Last reviewed May 25, 2021.