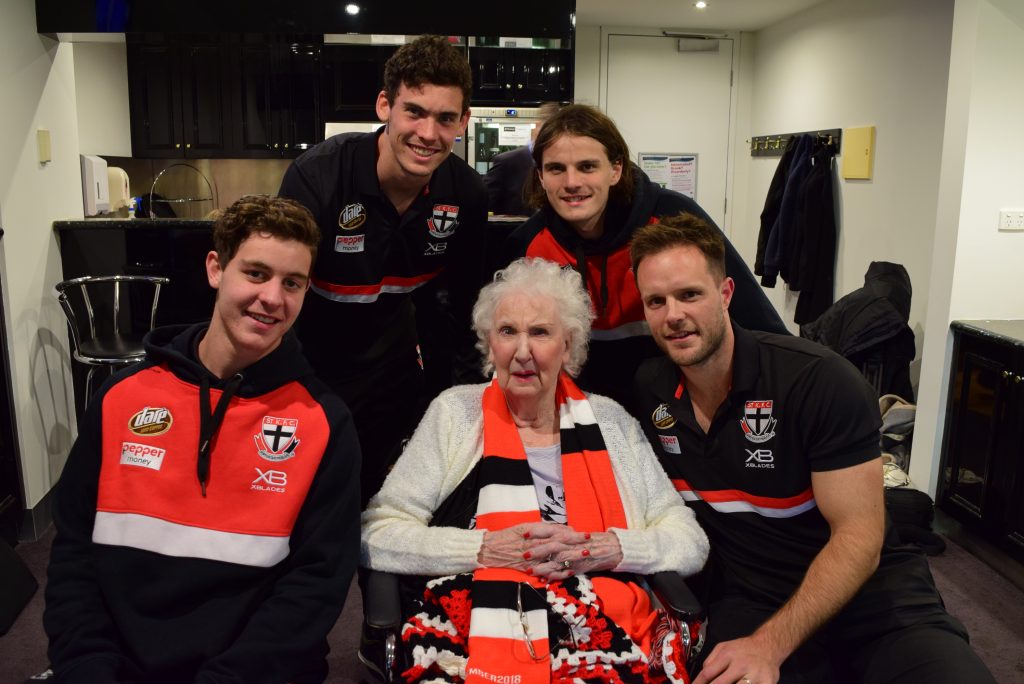 Mercy Place Keon Park resident Margaret Vears ticked off a bucket list item when she attended the St Kilda v Hawthorn AFL game at Etihad stadium on Saturday 18 August.​
Margaret's bedroom at Mercy Place Keon Park is covered in St Kilda memorabilia and the highlight of her week is watching the game on TV. Margaret hadn't been to a live St Kilda game in about 10 years.
Margaret wrote to the Mercy Health Foundation requesting to see her favourite AFL team play live one last time as part of the Imagine Fund.
The Mercy Health Foundation worked with the St Kilda football club to secure a corporate box for Margaret, her family and carers to enjoy the game. Margaret was even surprised in the box by several St Kilda players including Nathan Brown.
Last reviewed August 27, 2018.