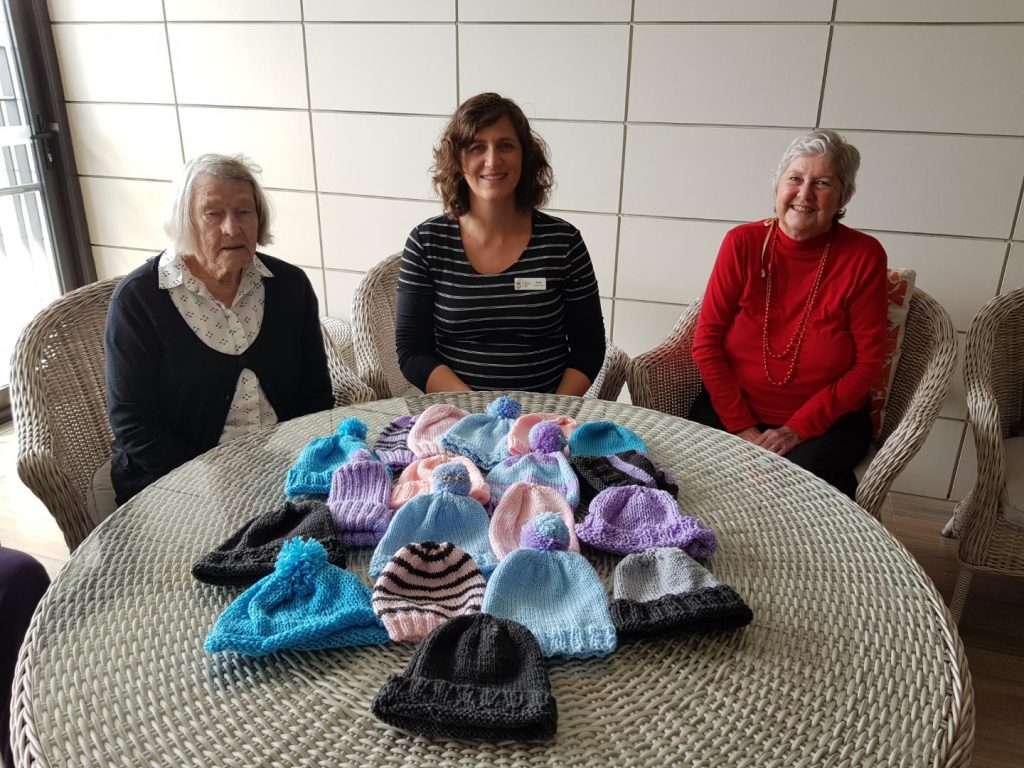 Dozens of handmade beanies are destined for patients at Perth Children's Hospital, thanks to the talent and time of residents in the knitting club at Mercy Place Mont Clare.
The gifted seniors are meeting weekly at the Claremont-based home to handcraft the headwear, while at the same time teaching staff at the not-for-profit aged care provider a thing or two about the traditional handicraft.
Mercy Place Mont Clare Acting Service Manager, Me Nu Nu Tun, says the knitting group had initially been set up as a way to strengthen friendships at the residential aged care home, but that residents had embraced the group and were proving both talented and caring.
"This really is a fantastic initiative, not just for the sick kids who will benefit at Perth Children's Hospital, but also for our residents. They are really enjoying using their incredible talent for knitting items that have a real purpose, as well as sharing a few tips with staff," Ms Tun said.
"So many of our residents have been keen to join the club and take part in the creative process of making the beautiful beanies. It's certainly very rewarding for them and we can see that by contributing to a great initiative, their own lives are also being enriched."
More than 25 beanies will be making their way to Ronald McDonald House on Wednesday 29 August, and from there will be distributed to children aged between two and eight years old who are patients on the cancer ward.
Last reviewed September 3, 2018.