Our safeguarding commitment to children and vulnerable people
Mercy Health is committed to keeping everyone safe. This means:
We listen to the voice of children and vulnerable people.
We have policies and procedures to protect children and vulnerable adults from abuse and neglect.
We do not tolerate abuse or neglect.
We take allegations of abuse and neglect seriously and respond effectively.
We respect all cultures and promote a safe environment for children and adults who identify as Aboriginal and/or Torres Strait Islander and from culturally and linguistically diverse backgrounds.
We provide a safe environment for children and adults with a disability.
National Catholic Safeguarding Standards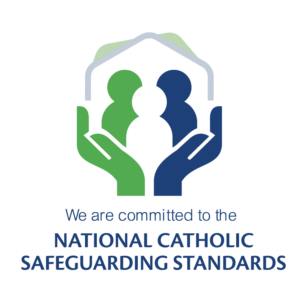 Mercy Health is required to comply with the National Catholic Safeguarding Standards (NCSS) which aligns with key national initiatives including the National Principles for Child Safe Organisations.
The NCSS provide a framework for Catholic organisations to foster a culture of safety and care for children and vulnerable adults.
Mercy Health is routinely audited against the NCSS with audit results made publicly available.
Commitment to safeguarding
Mercy Health's commitment to safeguarding children and vulnerable people is captured in key policies and procedures including:
Protection of Children Policy and Procedures
Elder Abuse Management Procedures
Additional resources
Contact details
Concerns with Safeguarding within Mercy Health can be escalated to the Safeguarding Coordinator safeguarding@mercy.com.au or 03 8416 7786.
Please refer to the Safeguarding at Mercy Health brochure for more information.
Last reviewed December 18, 2020.