Mercy Health cares for people from a variety of cultural backgrounds, many of whom speak a language other than English at home. We are committed to ensuring that everyone - regardless of culture or language - can access and engage with our health services. This has proven especially important during the coronavirus pandemic, because of restrictions on visitors and support people as well as rapidly changing public health information.
In 2019/20 Mercy Health provided over 16,000 interpreting services across our sites. The demand continues to grow, as does the range of languages spoken by people who access our services.
Across both Mercy Hospital for Women and Werribee Mercy Hospital, 74.5 per cent of patients who needed an interpreter received one.
The top 10 languages for interpreting are:
Mandarin
Arabic
Vietnamese
Karen
Greek
Punjabi
Italian
Hindi
Persian
Macedonian
We have developed a new information sheet Interpreting Services at Mercy Hospitals to encourage our community to access interpreters. It has been translated into the four most common languages with more translations currently in development.
Our Multicultural Services team continues to provide training and other resources to ensure staff can appropriately respond to the diverse needs of people who access our services.
In addition, Mercy Health has committed to the priority goal of 'ensuring accredited interpreters are provided when needed' as listed in Safer Care Victoria's Partnering in Healthcare Framework. This framework applies to all Victorian public health services. To read more about the framework please visit www.bettersafercare.vic.gov.au.
You have a right to ask for an interpreter if you or your family:
find it hard to communicate in English or
use a form of sign language such as Auslan.
Arabic

Chinese

Karen

Persian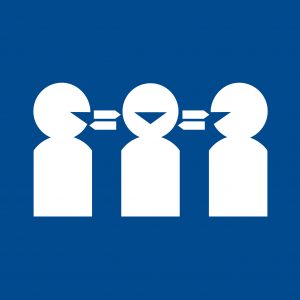 Last reviewed February 14, 2021.