When Mercy Place Lathlain Service Manager started working for Mercy Health in 2015, the needs of his young family were his top priority.
Surabh wanted flexibility so he could share school drop-off responsibilities with his partner. "My career is important to me, but not at the cost of my family," he explains. "I didn't want to be an invisible dad. Initially I was hesitant to bring it up in the interview, I didn't want to miss out on the job. Now that I know more about Mercy Health, I would be much more comfortable asking the question."
Surabh works adjusted hours two days a week in order to drop his daughter at school. "I get to spend more time with my daughter and my partner too," he says. Although women have traditionally been the primary users of flexible working arrangements, we are now seeing an increase in men working flexibly, often to share family responsibilities. When men and women share care-giving responsibilities, it enables men and women to participate in the workforce more equally[1].
Flexible working is not just for one gender; it's for everyone
The arrangement also benefits his team. "When I come in late, I stay back late," Surabh explains. "This also allows me to catch up with staff that work later shifts whom I might not normally see."
Furthermore, the arrangement has had a positive impact on Surabh's wellbeing and productivity. "Because I am personally happy it has a positive impact on my work. I come in everyday and try to share positivity with my team. Mercy Health has done so much for me and I like to give my best back," he says.
While Surabh's experience of working adjusted hours has worked well, he recognises that sometimes he needs to be adaptable. "Some days I need to shuffle things with my partner to cover school drop off and that's OK. If I have an important meeting, I make myself available for that."
Surabh acknowledges that flexibility is easier for some roles than others but encourages others to think outside the box. "It's important to keep in mind the main goal," he says. "For us, it's resident outcomes. If you can think creatively and get the same positive outcome, then why not consider a flexible working arrangement? Have an open conversation with your manager, find out what the expectations are and see if it can work."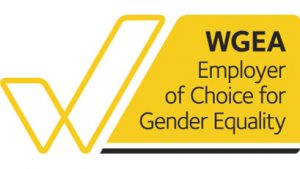 As a Workplace Gender Equality Agency (WGEA) Employer of Choice for Gender Equality, Mercy Health has a continual focus on ensuring our workplace provides an equitable environment for all and which supports our people at all life and career stages. We provide an inclusive organisational culture where individual differences are valued and respected.
Last reviewed April 23, 2019.