Mercy Health encourages all employees, regardless of gender to consider taking parental leave when they are growing their family. In Australia, men continue to take parental leave at exceedingly lower rates than women so it is important that we actively reassure men that parental leave is available for them too.
Mercy Place Mont Clare employee Jacques Mootoo is still beaming following the birth of his first child in February 2019. Jacques was grateful to be able to take a period of parental leave during this time.
"My family is located all around Australia so we don't have anyone close by," Jacques says. "That meant it was even more important for me to spend some time at home when the baby arrived".
"It was easy for me to take parental leave and my manager was supportive. I had a few questions, so I spoke to the human resources team to clarify and to find out what paid leave I was entitled to. I then topped up the parental leave with some annual leave."
With parental leave sorted, Jacques was able to focus on the many challenges that come along with parenting a newborn.
It is very hard becoming a new dad; there are things you just don't think of and you have to be prepared for the unexpected.
Jacques is now back at work and continues to be a great dad. "I have my son in childcare at the moment, when he gets sick I need to be able to care for him. I am still committed to work and my family life. When kids get sick, you have to be flexible".
Jacques had a positive experience when taking parental leave. However, there continue to be stereotypes in society that signal that women should be the primary carer for young children. This can be a barrier to men taking parental leave and using flexible work options. Mercy Health is committed to breaking down barriers so that our employees can care for their families in a way that best suits their individual circumstances.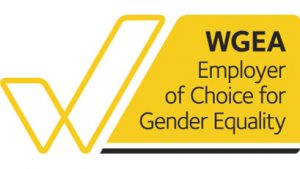 As a Workplace Gender Equality Agency (WGEA) Employer of Choice for Gender Equality, Mercy Health fosters a culture of inclusion where individual differences are valued and respected.
Last reviewed February 4, 2020.